This week we're talking about Janet Jackson in Vegas, remembering Mark Hollis and Andy Anderson, Record Store Day and more On the Radar.
Record Store Day reveals 2019 exclusive releases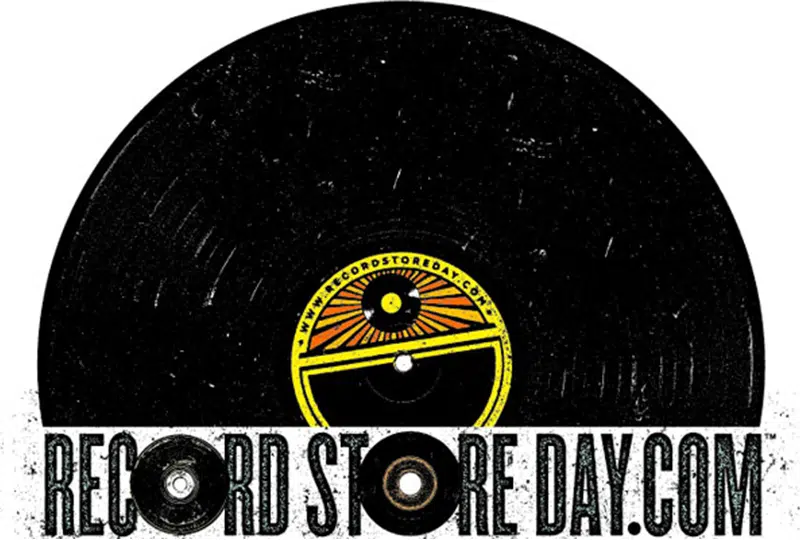 The day all vinyl enthusiasts have been waiting for is almost here. Now, the official Record Store Day list has been revealed. This year's exclusives feature releases from Pearl Jam, Erykah Badu, Madonna, Prince, Queen, Foo Fighters, and Mastodon to name a few.
Some highlights that's got us excited include Green Day's Woodstock 94, featuring the recording of their iconic performance, The Crow Soundtrack featuring Nine Inch Nails, The Cure, and Rage Against the Machine, and The Gorillaz fourht album, The Fall.
You can find all the releases and participating stores here. Record Store Day is Saturday, April 13.
Janet Jackson announces Las Vegas residency celebrating 'Rhythm Nation'
Ms. Jackson is going to Las Vegas! The pop icon announced her new Las Vegas residency dubbed Metamorphosis. The new production will see her perform over 15 nights at Park MGM's Park Theater. The show will peel "back the layers of the immensely private life of Janet Jackson" as it follows her rise to fame. Through a mix of her hit singles, "fans will follow her path to self-love, empowerment, motherhood and activism, amidst the challenges faced along her personal journey."
The show will also feature a section celebrating the 30th anniversary of Jackson's landmark album, Rhythm Nation. Metamorphosis will run in May, July, and August. Tickets are on sale now. Get all the details here.
Prior to her residency, Jackson will be inducted into the Rock and Roll Hall Fame alongside The Cure, Stevie Nicks, and Radiohead on March 29.
RIP The The's Mark Hollis and The Cure's Andy Anderson
Last week, we lost two great musicians. Mark Hollis, the co-founder and frontman of post-rock outfit Talk Talk, died at the age of 64. The news was confirmed by Hollis' manager Keith Aspden, who revealed he died "after a short illness from which he never recovered."
Talk Talk bassist Paul Webb release a statement on Facebook saying "I am very shocked and saddened to hear the news of the passing of Mark Hollis. Musically he was a genius and it was a honour and a privilege to have been in a band with him. I have not seen Mark for many years, but like many musicians of our generation I have been profoundly influenced by his trailblazing musical ideas. He knew how to create a depth of feeling with sound and space like no other. He was one of the greats, if not the greatest."
We also lost former Cure drummer Andy Anderson, who died Tuesday (Feb. 26). He was 68. Founding Cure member Lol Tolhurst confirmed the news saying "Andy Anderson was a true gentleman and a great musician with a wicked sense of humor which he kept until the end, a testament to his beautiful spirit on the last journey. We are blessed to have known him."
Recently, Anderson revealed on Facebook he had terminal cancer. He wrote [P]lease, no boo hooing here, just be positive, for me it's just another life Experience and Hurdle, that one has to make yet another Choice in life, be cool, I most definitely am and positive about the situation."
Our thoughts go out to Hollis' and Anderson's family and friends during this difficult time.
Chicago Concerts Coming Up
Cannibal Corpse hits up Concord Music Hall with Morbid Angel, Necrot, and Blood Incantation Monday, March 4. This one is going to be brutal, so get tickets here.
Don't miss Teenage Fanclub with special guest The Love Language at the Metro Wednesday, March 6. You can still get tickets here.
Catch Meek Mill on the Motivation tour with Kash Doll and Melii Friday, March 8 at the Aragon Ballroom. Get tickets before it's too late!
Rock out with Disturbed and Three Days Grace when they play the Allstate Arena Friday, March 8. Get tickets here.
Chicago Artist Spotlight: Joey Burbs
Singer/songwriter Joey Burbs is one of Chicago's rising stars. His work has been featured on GQ, EARMILK, Lyrical Lemonade, and Promoting Sounds and after one listen it's clear what's got everyone talking. Burbs blends the flow and beat of hip hop with pop melodies and harmonies topped off with a smooth R&B sound. This combo is best heard on his new single "Smile Too," which is an infectious groove. Listen to it here.
Burbs released his first project, The Redshirt EP, in 2015. Since then he's been releasing singles and slowly building up his fan base. Now, he's currently working on his debut album, which comes out spring 2019. Catch Joey Burbs live at Bourbon on Division, March 22. Burbs is definitely one to watch, so make sure to follow him on Facebook, Twitter, and Soundcloud for the latest updates.